Property Details
Total area:
1647 ft² 153 m²
Deployment area:
1087 ft² 153 m²
Land area:
148004 ft² 13750 m²
Living rooms:
2
Bedrooms:
3
WC's / Bathrooms:
3
Fitted kitchen
Pantry
Pool
Fireplace
Double Glassing
Air Conditioning
Furnished
Balcony
Terrace
Garage
Parking
Field views
Energy Efficiency C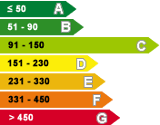 Property Description
Farms For Sale
Castelo Branco | Idanha-a-Nova | Medelim
€ 260.000
Fantastic farm with villa and swimming pool for sale in the municipality of Idanha-a-nova, overlooking Monsanto, central Portugal.

The property has 1,375 hectares of fenced and walled, flat and arable land.

On one side of the land, under a small forested area, there is a stream that flows in winter and spring, and nearby are two wells, with abundant water all year round.

One of the wells, lined with granite stone, has a persian wheel once used for irrigation and still useful today as a retention tank.

Around this area are several fruit trees, including cherry, plum, apple and pear trees, as well as a vegetable garden.

There are also connections to the public electricity and water networks.

The farm is located in a quiet place, on the outskirts of the village of Medelim, in the municipality of Idanha-a-Nova, where you can breathe the fresh air, 10 km from Monsanto, so called, the most Portuguese village in Portugal, and about 17 km from the Marechal Carmona Dam, in Idanha-a-Nova.

The main house has two floors, with an deployment area of 101 m² and 153 m² total building area.

The ground floor comprises a kitchen, with an enclosed fireplace, allowing the house to be kept cozy in winter, a rustic dining room, a pantry, a service bathroom and two bedrooms.

The two air conditioning units located in the living room and in the master suite also contribute to the comfort.

On the upper floor of the house is the large master suite with an area of 36 m² with a large bathroom and a covered balcony, protected with mosquito nets and shutters, and isolated with window frames and double glazing.

All furniture and equipment in the house, excluding some decorative personal objects, are included in the sale price.

Adjacent to the kitchen is the patio, with 25 m², used for outdoor dining and socializing.

The patio in turn, has beside an annex with 30 m², with two divisions: one serves as a laundry room, with a washing machine and dryer, an American fridge - all included in the sale price - and a storage space.

The other room, currently used as a leisure area and reading room, can be easily converted into a small self contained apartment for guests or vacation rentals / local accommodation.

There is also an outdoor space, used as storage for tools and utensils, with about 18 m².

In front of the house, inserted in a charming area of peace and privacy, for the hot summer nights, there is an outdoor patio, next to it a 25 m² tank for fish and irrigation and beside, a small flowered garden.

Further to the side, towards the entrance, with easy access to enter and exit, we find a large shed that allows the parking of 3 vehicles, providing also shelter for storing wood for the fireplace in the winter.

Finally, completing this space of leisure and tranquility are a well-preserved swimming pool with 25 m² water mirror, with a fully functional pump house and an outside support WC.
Kitchen - Equipment:
Dish Washer, Laundry, Oven, Range Hood, Stove, Washing Machine, Water Heater
Bathroom Facilities:
Bathroom with Natural Light, Bathroom with Window, Bathtub, Poliban, Private Bathroom
Water and Energy:
Water Wheel, Bottled Gas, Brook, Electricity, Piped water, Public Water Supply, Well
Climatization and Insulation:
Air Conditioning, Aluminium Frames, Ceramic Floor, Double Glazing, Fireplace with Heat Recovery, Floating Floor, Shuttering Panels, Terracotta Floor
Security and Accessibility:
Fence, Wall
Extras / Other Features:
Attachment, Backyard, Balcony, Garage, Garden, Garden Lighting, Grill / Barbecue, Outdoor Lighting, Patio, Storage, Storage Room, Swimming Pool, Vegetable Garden
Environment:
ATM Machine, Coffeehouses, Country Views, Day Care Centre, Grocery, Mini Market, Mountain Views, Petrol Station, Pharmacy, Post Office, Restaurants, Terraced Cafés
Want to Sell?