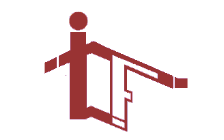 Estate agents to buy or sell properties in the district of Castelo Branco, central Portugal: apartments, houses, farms, country houses, land, warehouses, shops and other properties.

Especially is IMOFACTOR based on reliable and trustable information, the basis of customer support, transparency and service quality.

If you intend to buy or sell real estate in the district of Castelo Branco - Portugal, select IMOFACTOR Realtors. More than advise in the selection of a new house, we support our customers till the final purchase agreement, preparing the whole bureaucratic process to the acquisition.

"If your dreams are in the clouds do not worry, they are the right place. Now, begin to build the foundations." (Unknown Author)

IMOFACTOR - Real Estate you can Trust.