Property Details
Total area:
323 ft² 30 m²
Land area:
18944 ft² 1760 m²
Field views
Exempt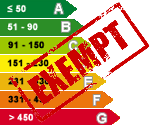 Property Description
Farms For Sale
Castelo Branco | Castelo Branco | Salgueiro do Campo
€ 19.000
Small farm with 1760 m² area, with a shale stone rural construction for sale in Salgueiro do Campo, municipality of Castelo Branco, central Portugal.

The small schist construction with 30 m² was recently renovated, and is being used to store equipments and diverse farming tools.

The terrain, fertile cultivation soil, is essentially flat and has a good sun exposure.

There is a small olive grove with 16 adult olive trees and some fig trees.

Plenty of water for farming support, from a well and a pond.

Located in a rural environment, with easy access by dirt road, 100 m from the national road and close to the village of Salgueiro do Campo.

Electricity connections are close and pending on lowering request.

The parish of Salgueiro do Campo is located 15 minutes (12 Kms) from the county seat, Castelo Branco and is surrounded by the parishes of Juncal do Campo, Sarzedas, Benquerenças, Caféde and Castelo Branco, on a slope of Monte da Penha, overhanging into a valley.
Water and Energy:
Pond, Weir, Well
Security and Accessibility:
Walled
Extras / Other Features:
Attachment, Olive Grove
Environment:
Country Views, Mini Market, Panoramic Views, Public Transportations, Trade
Want to Sell?