Property Details
Land area:
301389 ft² 28000 m²
Living rooms:
1
Fireplace
Mountain View
Want to Sell?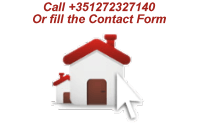 Property Description
Farms For Sale
Castelo Branco | Fundão | Póvoa de Atalaia
Sold
Organic farm with a total area of 28000 m² for sale in Póvoa de Atalaia, 17 km distant from Fundão and 40 km from Castelo Branco, central Portugal.

Fertile land with multiple rainfed and irrigated crops.

With 145 olive trees, various qualities of citrus, cherry, pear, quince, fig, plum and chestnut.

Vegetable garden with potato, sweet potato, tomato, onion carrots, peppers, corn and various qualities of beans.

Several fruit trees such as melons, strawberries, blackberries, raspberries, vineyard with diverse grape varieties, kiwis and others.

The farm is partially fenced, has automatic irrigation installed and water from three springs, a dam, a pond and a well.

There is electricity from the company and drinking water.

Quiet location with excellent views to the countryside and to the Gardunha mountain range.

To support farming: a granit house with four compartments and attic, a warehouse, a stable and a poultry house.

Allowed to extend, renovate and increase with new construction, subject to prior municipal approval.
Water and Energy:
Automatic Irrigation, Dam, Electricity, Piped water, Pond, Public Water Supply, Spring Water, Well
Climatization and Insulation:
Fireplace
Security and Accessibility:
Fenced
Extras / Other Features:
Attachments for Animals, Backyard, Olive Grove, Orchard, Poultry House, Stable, Storage, Storage Room, Vegetable Garden, Vineyard, Warehouse
Environment:
Country Views, Mountain Views, Panoramic Views