Property Details
Land area:
194310 ft² 18052 m²
Mountain View
Want to Sell?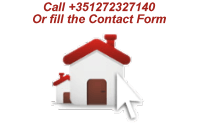 Property Description
Farms For Sale
Castelo Branco | Fundão | Vale de Prazeres
€ 59.000
Farm with rural construction and two wells for sale in the parish of Vale de Prazeres, 1500 meters from Monte-Leal village, municipality of Fundão, Castelo Branco, Portugal.

The land, rural in nature, is practically flat in its 18052 m² area.

There is a rural building for farming support and two wells, one of which, protected and covered.

The land consists of an olive grove with about sixty olive trees, among which are distributed various fruit trees, namely orange trees, tangerine trees, apple trees, fig trees, prickly pear trees, cherry trees, sour cherries, pomegranate trees, medlar trees, pear trees and others.

Near the entrance to the farm and next to the house, recently renovated and with a new roof, there is a covered well that allows the irrigation of the fruit trees and the small vineyard.

Further ahead is a second well and next to it some larger fruit trees.

This is followed, at the back of the property, by a less wooded area for which rainfed crops are planned, namely a arbutus tree plantation, and the culture of dry fruits, also due to its good efficiency and sustainability in the management of the water.

Located in a peaceful environment surrounded by stunning countryside and mountain views to Gardunha mountains.

It has good access through about 500 meters of a dirt track, which is followed by the tarmac road of the nearby village.
Extras / Other Features:
Attachment, Olive Grove, Orchard, Storage Room, Vineyard
Environment:
Coffeehouses, Country Views, Grocery, Mountain Views, Panoramic Views, Terraced Cafés