Apartment with six rooms for sale on one of the Avenues of the city center of Cas...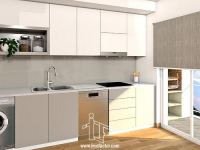 3 bed apartment under construction for sale close to the city center of Castelo B...
Recent 2 bed apartment with private parking, for sale in Castelo Branco, Portugal...
Agricultural land for sale in front of the Bayou Santa Águeda (Marateca Dam) in C...
Beautiful townhouse located on a plot with 2000 m2, for sale in Zebreira, county ...
Farm with a total area of 34000 m2 for sale in Póvoa de Atalaia, 17 km distant fr...