Property Details
Total area:
2325 ft² 216 m²
Land area:
68652 ft² 6378 m²
Fireplace
Garage
Field views
Want to Sell?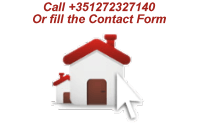 Property Description
Farms For Sale
Castelo Branco | Castelo Branco | Freixial do Campo
€ 68.500
Farm with buildings for sale in Freixial do Campo, Castelo Branco, Portugal.

Located 10 minutes from Castelo Branco, this agricultural property has a total area of 6378 m² and a construction area of 216 m², which includes several closed spaces and respective individual accesses.

The buildings have a large main area, used for guarding vehicles and various agricultural machines.

There are also other accessory divisions for different purposes, namely for storage and animal keeping / breeding.

It also contains a renovated wood oven and, at the bottom of the building, a cellar with a alembic and a tank.

Properly fenced, with a slightly sloping ground, the farm has fertile soil for cultivation, with abundant water, pumped by underground irrigation infrastructure, from two wells and respective irrigation pumps, located each at the corners of the property.

On the ground are, in addition to a vineyard, several fruit trees such as lemon trees, apple trees, orange trees, quince trees and several olive trees.

It also has electrical infrastructure, with a frame at the entrance to the farm which includes two specific plugs for charging electric vehicles.

Located in a rural environment, with access by paved road, on the urban boundary of the village of Freixial do Campo.
Kitchen - Equipment:
Oven
Water and Energy:
Bottled Gas, Generator, Piped water, Public Water Supply, Well
Climatization and Insulation:
Fireplace, Simple Glazing
Security and Accessibility:
Fenced, Walled
Extras / Other Features:
Attachment, Attachments for Animals, Backyard, Basement / Wine Cellar, Garage, Poultry House, Privat Parking, Storage, Storage Room, Vegetable Garden, Warehouse, Wood Stove
Environment:
Country Views, Green Areas, Mini Market, Panoramic Views, Primary School, Public Transportations, Trade