Property Details
Total area:
2045 ft² 190 m²
Land area:
328299 ft² 30500 m²
Needs repairs / Renovation
Field views
Exempt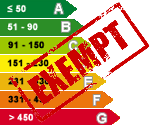 Property Description
Farms For Sale
Castelo Branco | Castelo Branco | Castelo Branco
€ 365.000
Farm with 3 hectares for sale, located within the urban perimeter of the city of Castelo Branco, central Portugal.

This property consists of two main structures: a pavilion with spaces dedicated to equipment, animals, and storage of crops and raw materials; and a 195 m² dwelling divided into three parts, including a living area combined with barn areas.

Located in the tranquility of the urban outskirts, the farm is surrounded by open fields and has easy access to the city center.

The fertile and flat land with 3 hectares, all enclosed by granite walls, offers complete privacy and is filled with olive groves, cork trees and fruit trees: lemon, orange, apple, pear and fig trees.

Extremely well prepared for agriculture, the property has 3 wells for irrigation, 2 of which have persian waterwheels.

The land is predominantly divided into plots, facilitating cultivation and harvest management.

This property boasts a vast area ideal for grazing and cattle breeding.

Complementing the space are several annexes used for storage and also a dovecote.

Easily accessible via a paved road, a large gate facilitates the entry of vehicles of all sizes.

The natural, structural qualities, and strategic position of this property are conducive to agricultural and agribusiness purposes, and possibly, tourism and housing investments.

The value of the property is especially derived from the urbanistic potential of the land and its privileged location, close to the vibrant city life.
Water and Energy:
Water Wheel, Electricity, Piped water, Sanitation, Sewers, Well
Security and Accessibility:
Walled
Extras / Other Features:
Attachment, Attachments for Animals, Warehouse
Environment:
Country Views, High School, Mini Market, Municipal Market, Panoramic Views, Primary School, Public Transportations, Secondary School, Trade
Want to Sell?