Property Details
Deployment area:
1044 ft² 0 m²
Land area:
740988 ft² 68840 m²
Living rooms:
1
Heating by boiler
Field views
Exempt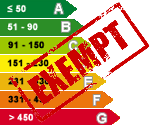 Property Description
Farms For Sale
Castelo Branco | Castelo Branco | Sarnadas de Rodão
Sold
Off-grid property for development of organic permaculture project, for sale near the village of Cebolais de Baixo, 15 minutes from Castelo Branco, central Portugal.

The property, with 68840 m², has two rural constructions, one with 43 m², remodeled for housing, with an open space with a living room / kitchen and a bedroom, with the installation of a rocket stove for heating the area.

It has around it an area with 40 m² in which it is possible to increase the existing construction or build an internal garden with views to the extensive natural landscape; a second construction with 54 m² to rebuild and a structure / annex, next to one of the dams and an orchard.

There are several fruit trees like apple trees, pear trees, plum trees, peach trees, citrus trees, and other trees like carob trees, mulberry trees, mulberry bushes, stone pine trees, plants for nitrogen fixation, among others, besides an extensive pine forest.

Besides the four dams to gather the rainwater, there is a 75-metre deep borehole with an electric pump that feeds the house located at a higher level.

The farm can be reached by a dirt track about 800 metres from the tarmac road.

Perfectly set in the natural environment, allows the development of a permaculture project due to the excellent natural conditions and the investment made with biological and nature preservation concern, with a view to sustainable agricultural practice.
Water and Energy:
Artesian Borehole, Dam
Climatization and Insulation:
Aluminium Frames, Ceramic Floor, Salamander Stove, Simple Glazing
Extras / Other Features:
Attachment, Haystack, Olive Grove, Orchard, Pine Forest, Storage Room
Environment:
Country Views, Mountain Views, Panoramic Views
Want to Sell?