Property Details
Living area:
538 ft² 50 m²
Land area:
53820 ft² 5000 m²
Living rooms:
1
Bedrooms:
1
WC's / Bathrooms:
1
Fitted kitchen
Wardrobe
Air Conditioning
Garage
Field views
Want to Sell?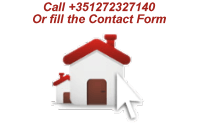 Property Description
Farms For Sale
Castelo Branco | Idanha-a-Nova | Ladoeiro
Sold
Self-sufficient farm with farmhouse, outbuildings and plenty of water, for sale in Ladoeiro, municipality of Idanha-a-Nova, district Castelo Branco, central Portugal.

Stunning property with 5000 sqm of flat and arable land, fenced and secured.

Easy access via a paved path. A wide gate is suitable for the entrance of vehicles.

Complete with agricultural support attachments, tractor, implements, equipment and utensils - all included in the sale price.

Located just 17 kilometers from Castelo Branco, in a quick 15-minute drive, this farm is ideal for leisure and weekend getaways, offering a refreshing environment of pure air and tranquility.

The farm's self-sufficiency is provided by the solar panels and also by the different water sources: well, artesian borehole and the community irrigation canal that allows the land to be irrigated at low cost throughout the year.

The solar panels not only allow the complete independence in terms of electricity, but also provide a considerable monthly income.

The well-equipped, simple and cozy house offers everything you need for a independent everyday life, typical of the peaceful country lifestyle: next to the entrance to an area combined with a living room and kitchen, designed to balance practicality and comfort, we experience the functionality of this compact space, where floors, ceilings, colors, materials, furniture and decorations blend harmoniously.

In the hallway, you'll find a spacious built-in wardrobe and an airy bathroom, with shower and plenty of natural light.

The comfortable bedroom also has a built-in wardrobe.

Adjacent to the house is a spacious covered patio, perfect for socializing and enjoying al fresco dining, thanks to the convenient barbecue and wood oven area.

Contiguous is a serene shaded area, perfect both for parking and for sheltering on hot summer days.

In front of and opposite the main building is a paved area that includes a spacious garage with ample space for manoeuvres, perfect for the easy tractor access.

With a fence and gate as limits, this serene space separates the leisure areas from the orchard, olive grove, vineyard and cultivation areas.

This arrangement not only increases the privacy and independence of social zones, but also keeps pets away from agricultural areas.

The vegetation and splendid canopies of the surroundings are adorned with an olive grove and various fruit trees.

The entire farm, with its elongated and rectangular shape, is visible from the olive grove.

A large well maintains impressive water levels even during the summer.

Adjacent to the well is an extensive cultivation area meticulously plowed and prepared for seasonal crops, demarcated by the stream that runs through the farm.

Towards the rear edge, ripens a meticulously tended second vineyard, awaiting the September harvest.
Kitchen - Equipment:
Cooktop, Oven, Range Hood
Bathroom Facilities:
Bathroom with Window, Poliban, Shower Tray
Water and Energy:
Artesian Borehole, Bottled Gas, Brook, Electricity, Piped water, Solar Energy, Solar Panel, Well
Climatization and Insulation:
Air Conditioning, Aluminium Frames, Ceramic Floor, Salamander Stove, Thermal insulation
Security and Accessibility:
Alarm, Fenced, Video-Surveillance, Walled
Extras / Other Features:
Attachment, Garage, Garden, Garden Lighting, Grill / Barbecue, Olive Grove, Orchard, Outdoor Lighting, Porch, Privat Parking, Storage Room, Vegetable Garden, Vineyard, Wine Cellar, Wood Stove
Environment:
ATM Machine, Banks, Coffeehouses, Country Views, Day Care Centre, Elderly Home, Grocery, Kindergarten, Mini Market, Municipal Market, Petrol Station, Pharmacy, Primary School, Restaurants, Terraced Cafés, Trade