Property Details
Living area:
61892 ft² 5750 m²
Land area:
61892 ft² 5750 m²
Field views
Want to Sell?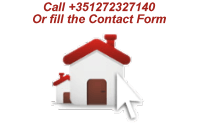 Property Description
Land / Plots For Sale
Castelo Branco | Castelo Branco | Lardosa
€ 23.000
Land with 5750 m² for sale in the village of Lardosa, 20 minutes from Castelo Branco, central Portugal.

The upper part of the property is integrated into the town's urban perimeter, with already present connections to mains water and electricity.

The land is gently sloping, completely fenced and rectangular in shape.

It is surrounded by similar properties and has two opposing ends, being delimited by two different accesses, both with a large gate, one of them bordering a rural path and the other the tarmac floor of one of the village's streets.

In the more rural part the land there are several olive trees, vines, fruit trees, and a corn plantation.

A vegetable garden area is delimited by its own fence, where there is a rural building intended to support agriculture, in addition to a well with piped connections for installing a pump, as well as a spring pond for farming and livestock support.
Water and Energy:
Water Wheel, Brook, Electricity, Piped water, Pond, Public Water Supply, Sanitation, Sewers, Well
Security and Accessibility:
Fenced
Extras / Other Features:
Haystack, Olive Grove, Vegetable Garden, Vineyard
Environment:
ATM Machine, City Views, Coffeehouses, Country Views, Day Care Centre, Green Areas, Grocery, Highway Access, Municipal Swimming Pool, Parks, Public Transportations, Restaurants, Terraced Cafés, Trade