Property Details
Total area:
1292 ft² 120 m²
Land area:
360591 ft² 33500 m²
Living rooms:
1
Bedrooms:
1
Renewed
Double Glassing
Terrace
Field views
Exempt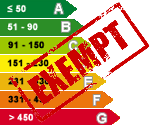 Property Description
Farms For Sale
Castelo Branco | Castelo Branco | Alcains
Sold
Farm for organic farming and permaculture, with 33500 m², and granite house for sale in Alcains, Castelo Branco, Portugal.

The granite house with an area of 100 m², in finishing process of the renovation works, has a 1400 m² surrounding patio and an area of 80 m² for a porch.

There is also an adjacent ruin that allows the extension of the builded area by 20 m².

The height of the main house allows the construction of a mezzanine with the consequent increase in the total floor area.

The house, facing south-east, with 60 cm thick granite walls, has a high temperature retention capacity, allowing excellent insulation both in winter and summer.

The roof, ceilings, doors and windows have all been renovated.

Part of the house, with about 30 m², is ready to move in, and the remaining area pending is pending new plumbing whose budgeted cost is around €700 and the floors, also unfinished, allow to choose materials to the taste and creativity of buyers.

Company electricity is at the entrance to the farm and pending connection and down payment request, with an estimated cost of around €1000.

Alternatively, the existing solar panels, with a capacity of 2700kW, can be converted to produce electricity, requiring the purchase of a converter and batteries.

The farm has abundant water through a 120 meter deep artesian borehole, with a pump extracting 8 m³/day, two wells with an approximate storage volume of 100 m³, a water mine and three water tanks with an approximate storage volume of 10 m³.

On the land, with 33000 m² of certified area for Organic Farming since June 2019, and a 300 m² vegetable garden, there are 320 olive trees with a production capacity of 5 tons of Galician olives, and the possibility of production doubling, an old vineyard in production, an orchard of diverse new trees, producing more than 200 kg of fruit, forestry trees producing high quality honey and 400 palms of fig of India(Opunzia ficus indica) planted in 2019, with the possibility of disposal to a regional association.

The land, with a seasonal pond of ecological value, has been recovering for ecological and fertilization purposes since October 2015, constituting an experimental area of Agro-ecology and Permaculture with the possibility of annual State support.

Well located in a quiet area, about a kilometer from the center of the village of Alcains and 10 kilometers from the district capital, Castelo Branco.
Water and Energy:
Water Wheel, Artesian Borehole, Bottled Gas, Generator, Solar Panel, Spring Water, Well
Climatization and Insulation:
Aluminium Frames, Ceramic Floor, Double Glazing, Fireplace, Terracotta Floor
Security and Accessibility:
Fenced, Walled
Extras / Other Features:
Attachment, Garden, Porch, Storage Room, Terrace, Vegetable Garden
Environment:
Banks, Country Views, Fire Department, Green Areas, Health Center, Highway Access, Mini Market, Municipal Market, Municipal Swimming Pool, Panoramic Views, Pharmacy, Primary School, Public Services, Secondary School, Shopping Center, Supermarket, Trade